How new rules on financial services will change your insurance behavior every time
From March 15 this year, you have bought insurance or plan to buy insurance, you can reasonably ask the insurance consultant's license, or even the amount of commission!
The change was brought about by the New Financial Advisory Regime of the New Zealand Financial Markets Authority FMA. The new rules aim to raise the industry standard for financial advice practitioners, improve the corresponding regulatory mechanisms, and increase consumer confidence in financial advice.

So what will happen to the new rules, specifically in the insurance industry? Here's what YG Insurance can read for you:

YG insurance interprets the new rules
Change one: Company licensed, personal license
Licensed operation is one of the core points of the new regulation. Insurance consultants must obtain a license or work for a licensed insurance service company in preparation for their practice.
Previously, there were three different licenses in the field of insurance consultants: AFA, RFA and QFE. Now that all of these licenses have been revoked, all insurance consultants are using the new license FAP(Financial Advice Provider).
The acquisition of the new licence will be divided into two phases: transitional and full. Starting On 15 March 2021, IndividualS And InstitutionS Holding Transitional LicenceS Will Need To Be Assessed For Two Years Before They Can Obtain A Full Licence.
Change two: Inform and be transparent
Transparency of information is another central point of the new rules. The insurance consultant needs to inform the client of more information, such as the insurance consultant's licence, the complaint process, and even the amount of the insurance consultant's commission.
Guidelines: Customer interests take precedence
YG Insurance believes that insurance consultants should be in dealing with customers in a "customer interest first" principle. Whether it is to enhance the transparency, integrity of information disclosure or improve the level of government supervision, the core lies in this. Specifically, all advice and solutions from insurance consultants should be in the best interests of the customer and should not put their own interests ahead of the customer's.
This is also the original intention of the Government to implement the new regulations. In fact, the new rules are not out of the air, as early as nearly two years ago, the FMA introduced the Financial Services Act Amendment Act 2019, but the outbreak delayed the implementation of the new rules.
At the same time, the outbreak has caused financial hardship for many New Zealanders. A survey during the national four-tier blockade found that 66 per cent of New Zealanders were in financial distress or at financial risk. David Clark, New Zealand's consumer affairs minister, said new Zealanders needed more financial advice than ever before that "customer interests are a priority." The new rules raise standards so that consumers can trust their advice by increasing their confidence in financial (including insurance) advice.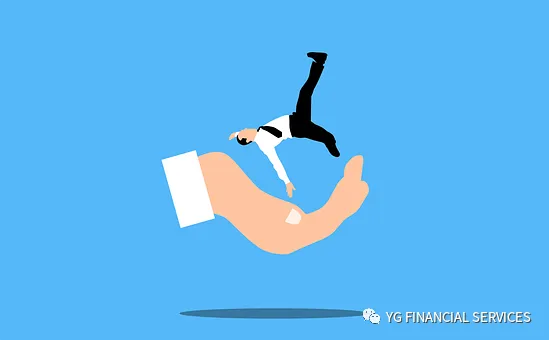 "Customer interest first": the initial heart of YG insurance
YG Insurance welcomes and supports the implementation of this new regulation, as the concept of "customer interests first" is the original intention of YG Insurance and the principle of daily work.
YG Insurance founder Gu Yang graduated from the Department of Finance and International Trade at the University of Lincoln in New Zealand and entered the insurance industry in 2003. Former as senior insurance manager of ASB Bank, Director of Corporate Insurance and Immigration Relations, he won the first as ANSB Insurance Manager for 6 consecutive years with solid expertise and excellent communication skills, and in 2014 received the highest honor from ASB and Commonwealth Bank of Australia CBA Group: CEO Award.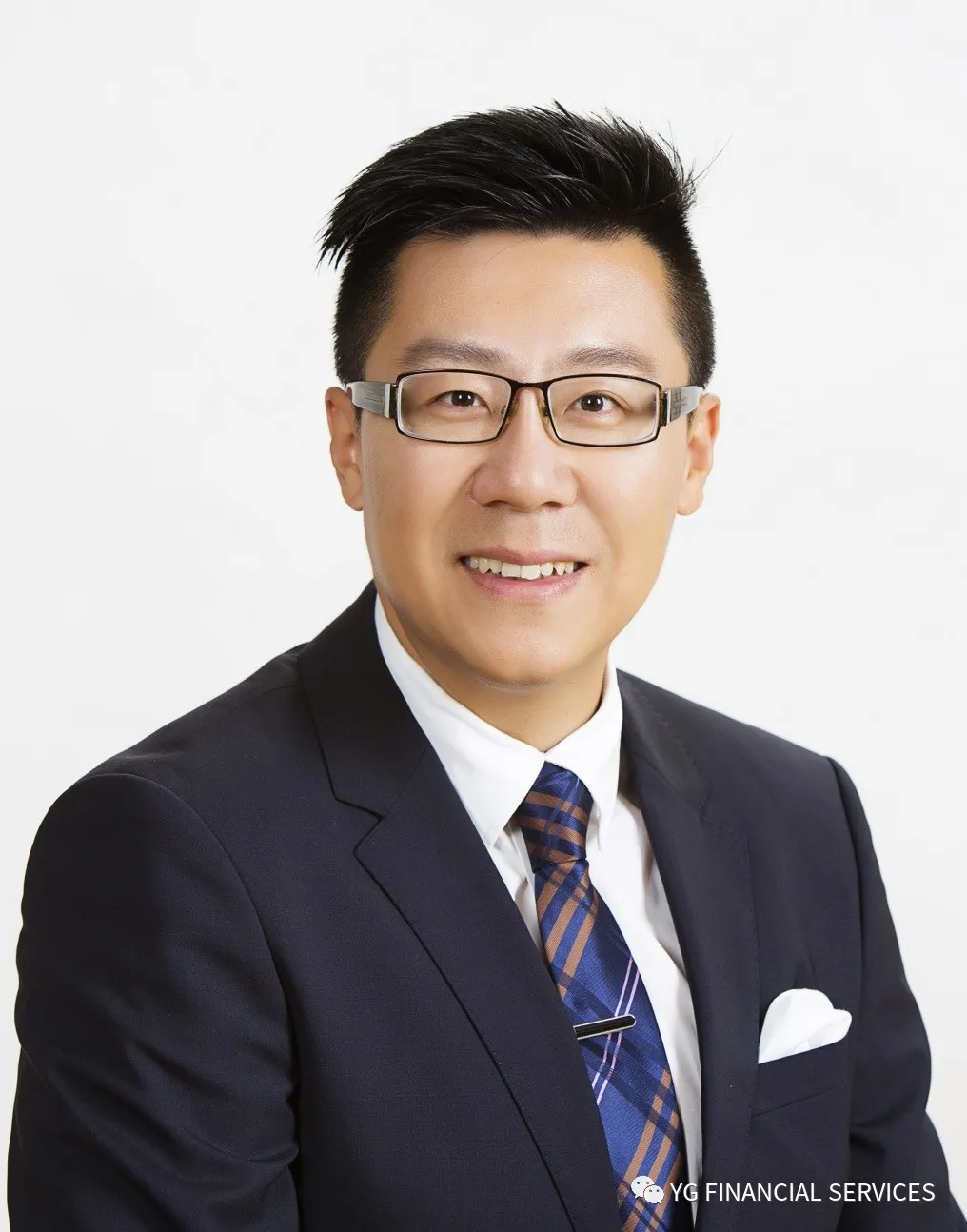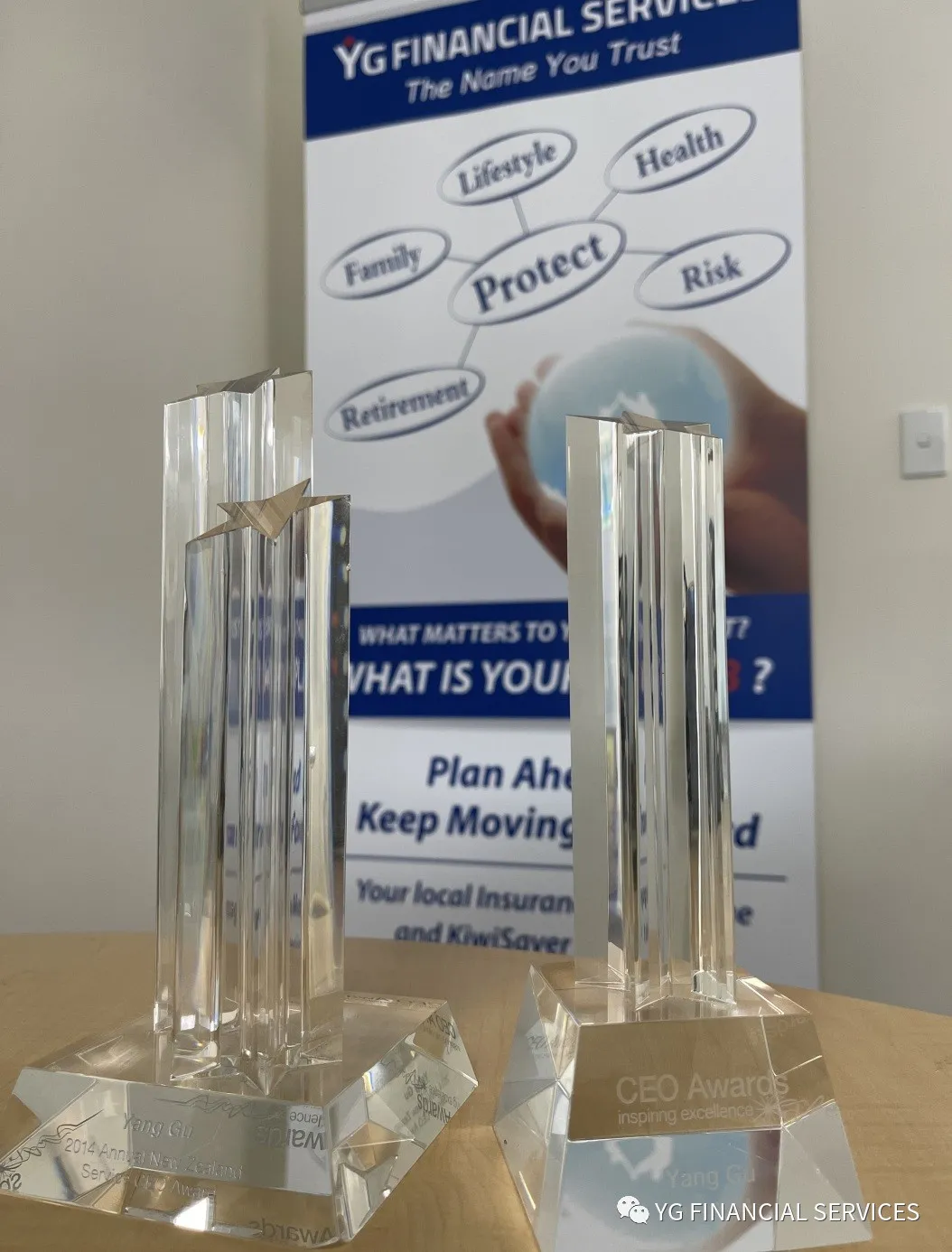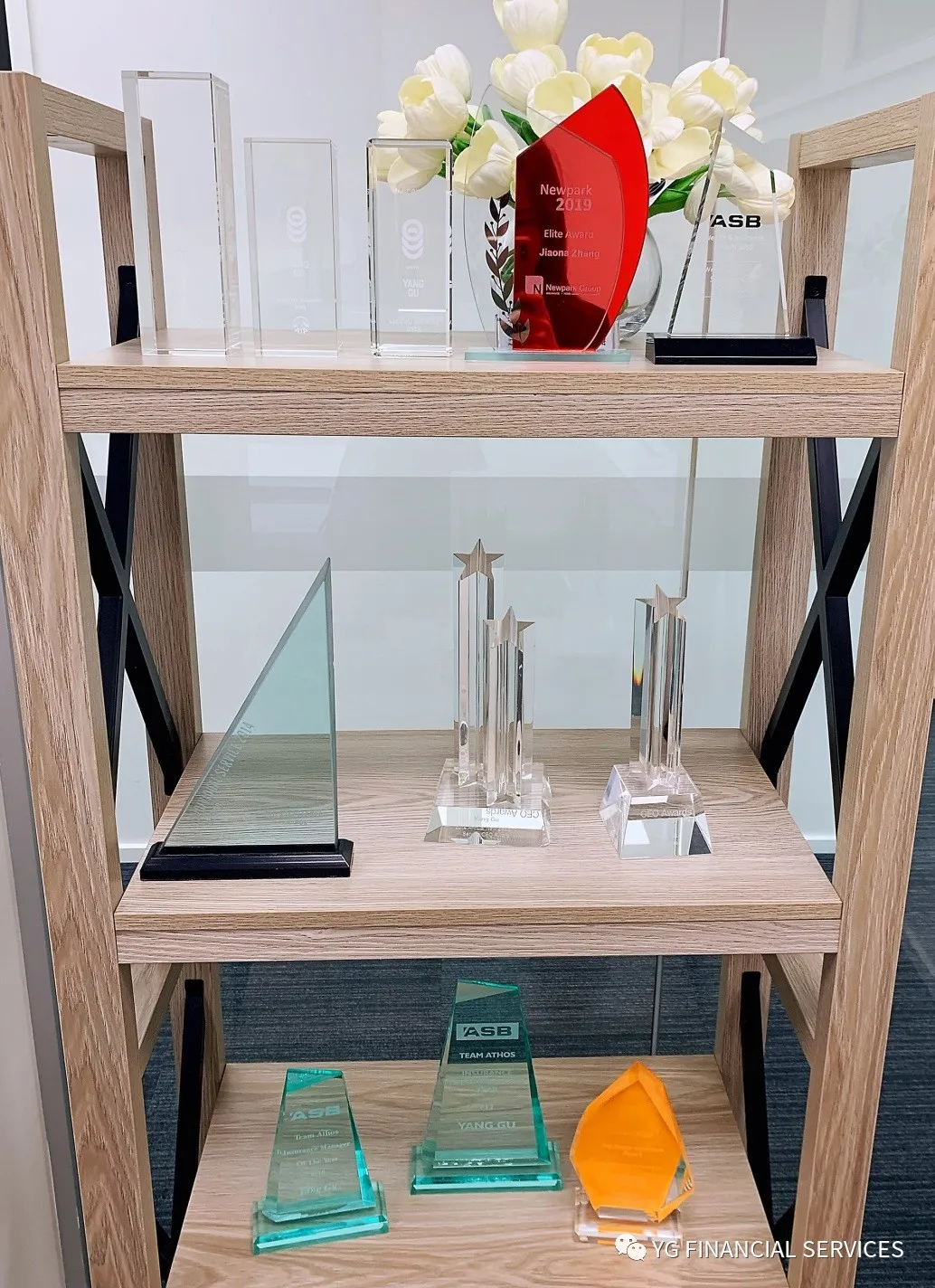 Despite his successful career and numerous awards, in the process of serving his clients, Gu Yang found that "the needs of customers vary widely, but the insurance products offered by banks are relatively limited." For example, corporate customers want to buy group health insurance for their employees, but banks can't offer insurance products. Moreover, the bank's service model focuses on insurance sales, such as claims and other after-sales service is relatively inadequate. Independent insurance consultants have an advantage in maintaining long-term interaction with and safeguarding customers' long-term interests.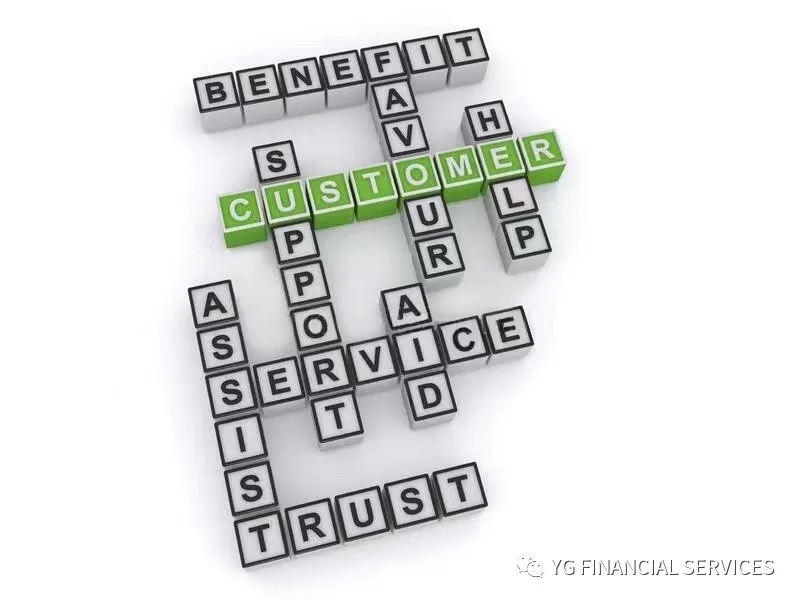 In 2018, Gu Yang founded YG Financial Services under the concept of "Customer Interest First", which not only provides professional insurance consulting and solutions to individual, commercial, corporate, institutional and other clients, but also provides kiwiSaver consulting services.
Insurance consultants have two major qualities: professional knowledge and local experience
YG Insurance believes that if it wants to implement the concept of "customer interests first", insurance consultants should position themselves as "risk planning consultants" and not just "sell insurance". Insurance consultants need to provide clients with venture capital ideas and solutions to help them have enough of the future when the risks come. To do this, insurance consultants first have financial expertise.
Zhang Jiena, a member of YG's insurance team and a senior insurance consultant, is also a professional. With a bachelor's degree in finance and economics and a master's degree in accounting, she entered the insurance industry in 2016. With professional background, coupled with serious and honest communication, Zhang has been ranked as a member of the Global MDRT for four consecutive years, and has won the AIA insurance company Ascend Highest Award and the world's highest honor of Chinese financial and insurance industry – the International Dragon Award.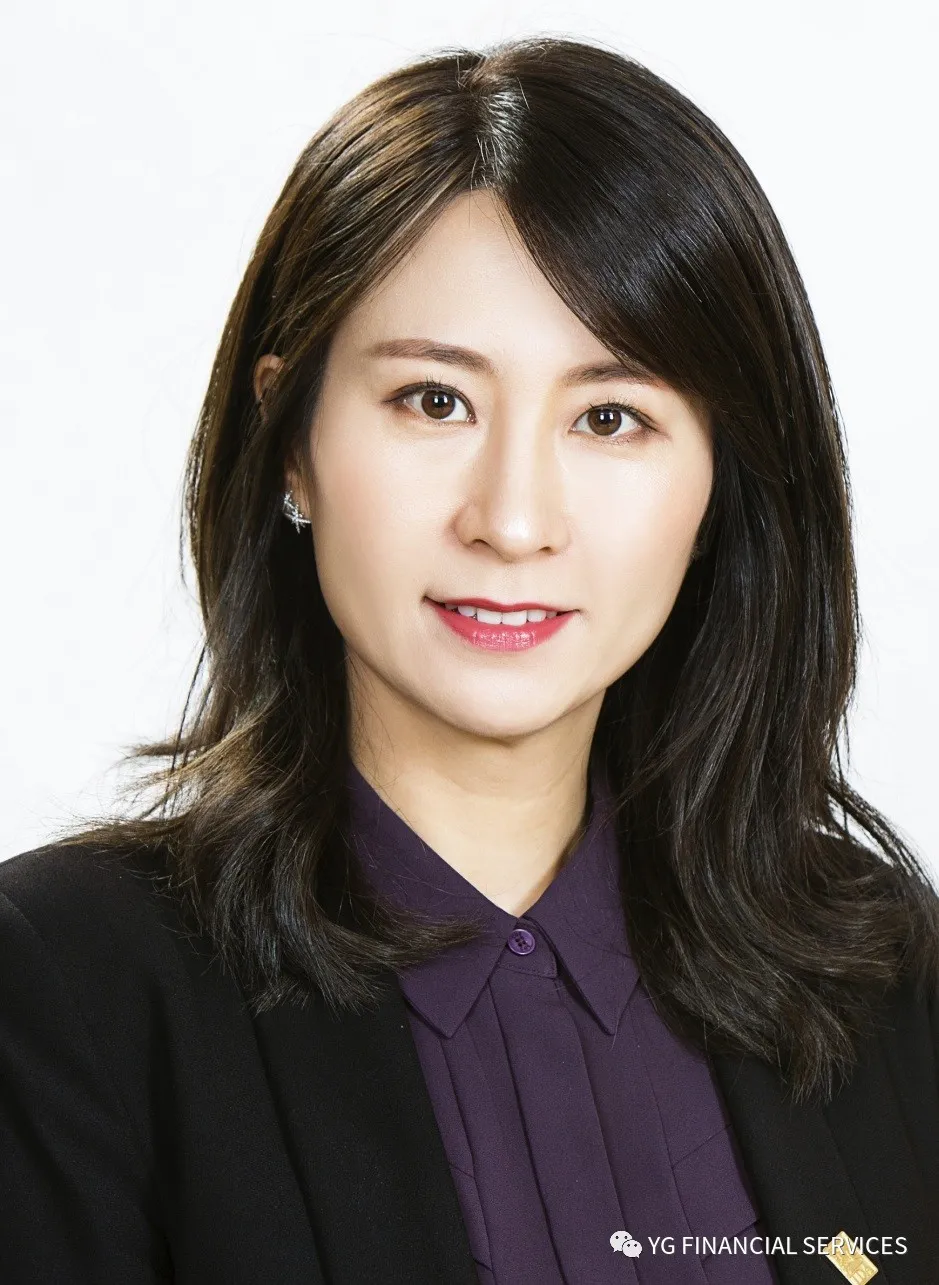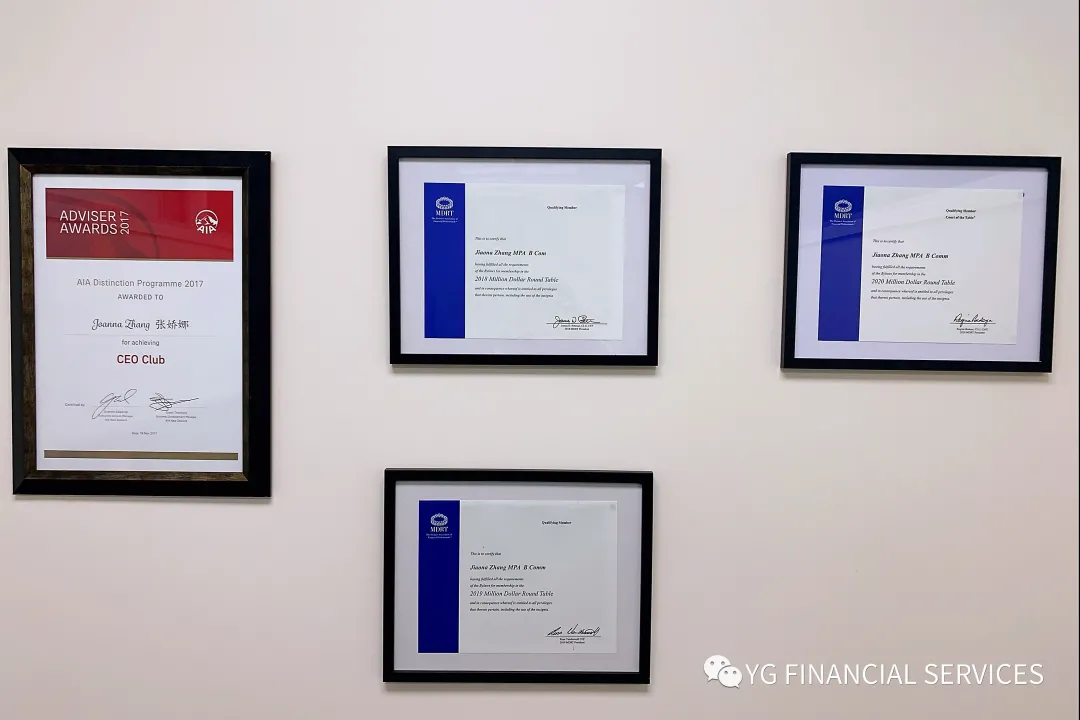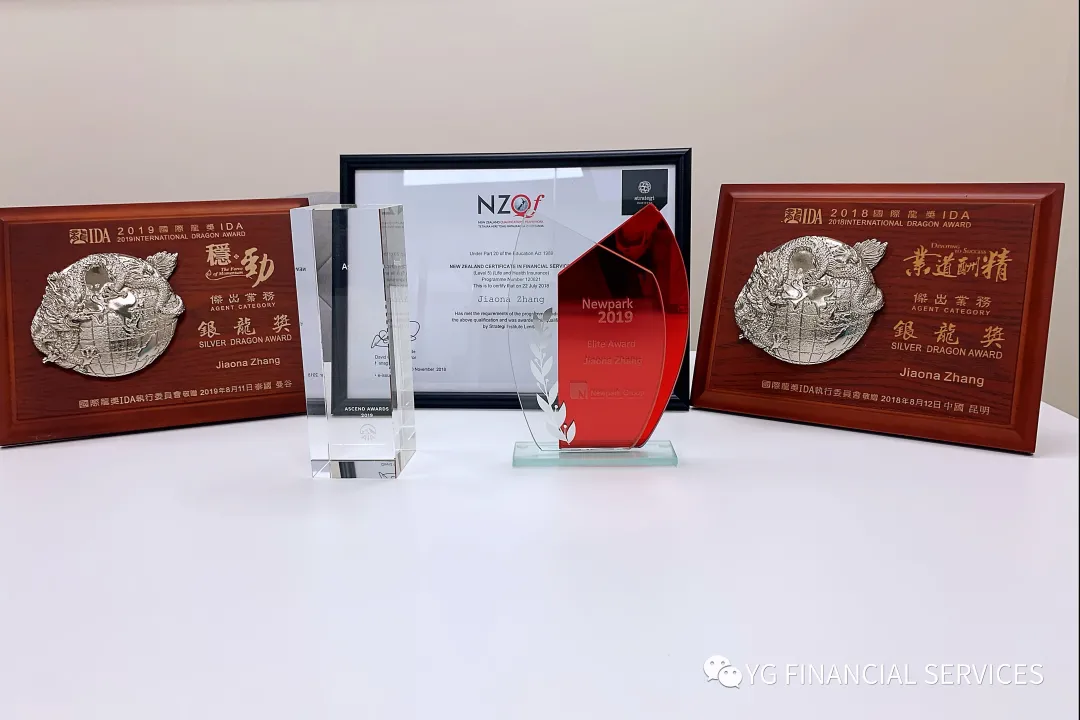 YG Insurance also believes that in order to better serve the Chinese people in New Zealand, you must have a local life experience. Gu Yang and Zhang Jiena have been studying in New Zealand since the beginning, through the employment, family, entrepreneurial life course, very understanding of the local Chinese in each stage of life and work on the pain and difficulties, according to the different needs of individuals and business customers to provide professional, personalized products and services.
In the three years since YG Insurance was established, the service has reached nearly 1000 households in New Zealand, with a renewal rate of more than 90%.
What is the standard consultation and insurance process
The new rules have been introduced, for every consumer who has been insured or will be insured, how to regulate the consultation and insurance process?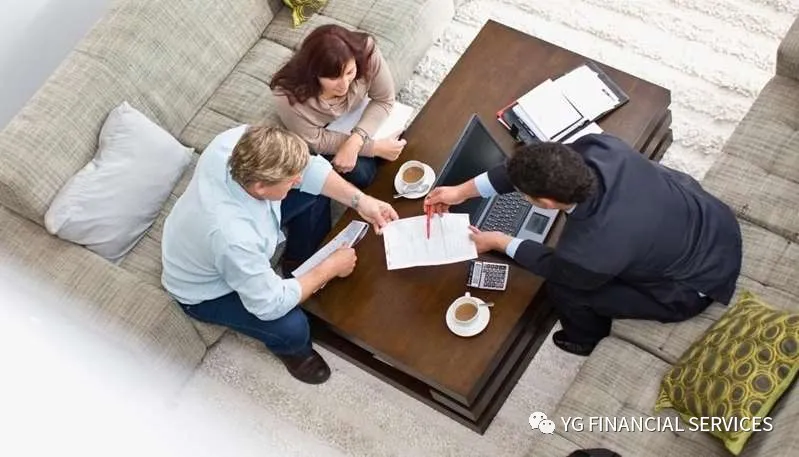 YG Insurance believes there should be six steps:
01| build mutual trust
At this stage, the insurance consultant should proactively inform the client of his or her insurance experience and type of license. The insurance consultant should also be honest about the number of commissions and the process of complaints you may receive.
02| information collection
Understand the customer's basic situation, family background and future plans, and understand the customer's needs and risks.
03| Demand Analysis
Analyze the specific needs and risks faced by customers, develop targeted plans, terms comparison analysis, insurance products multi-dimensional analysis.
04| scenario recommended
After analyzing the needs, create a dedicated insurance and protection plan for your customers. Insurance consultants are required to select products from a wide range of products that are appropriate to the specific needs of their customers for price comparisons and terms comparisons.
05| Assisted with insurance
After determining the plan, collect the customer's insurance information and enter the policy.
06| Policy Review
After the completion of insurance, for customers to do a good job of policy management, regular inspection, adjustment according to changes, to find gaps, at any time to protect customers from risks
YG Insurance has been carrying out this six-step consultation and insurance since its inception. YG Insurance believes that whether online or offline consultation insurance, should follow such a process, in order to ensure transparency of information, the real implementation of the "customer interests first" principle.
Need some advice but not sure where to start?
Contact us today for a no-strings, free 30-minute consultation.
We create a newsletter that is worth reading. We are passionate about educating people to become financially savvy and helping them protect the things that matter.
Physical Address: Unit 6, 33-35
Apollo Dr, Rosedale, Auckland 0632
Postal address: Po Box 305289,
Triton Plaza, Auckland 0757